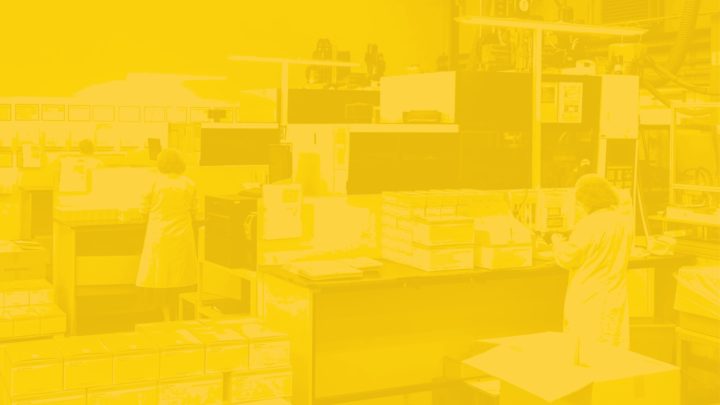 Plax Group
Plax Group: since 1958
in the plastics processing sector
Mission
Plax Group is a company specializing in mold construction and thermoplastic molding. The services that Plax Group offers are intended for a global clientèle that demands high quality and constant support at all stages of the process.
Our ambitions of self-improvement and innovation, to respond in a personalized way to the needs of every customer, investing heavily in new installations and in the professionalism of our staff, guides Plax's decisions towards offering a quality product.
Vision
In addition to being an operational and productive group, the vision of Plax Group falls within a broader horizon, aimed at becoming the provider of innovative technical solutions , supported by our availability and flexibility with regard to our customers.
This is reflected in our company motto: "Devoted to performance, committed to you".
Values and sustainability
For years, ethical, environmental, social and health and safety sustainability has been a guiding principle at PLAX. 
 It is a principle that permeates all the activities of the group, allowing us to maximize the opportunities in the areas of innovation and sustainable technology and to foresee and mitigate risks in our operational and business performance.
Plax in summary:
More than 50 years' experience in molding and transforming plastics
Founded in 1958 in Zola Predosa (Italy).
Highly qualified staff who guarantee timely solutions
Over 600 employees (98% with permanent contract - 55% women)
Turnover 2017: 44 million euro.
Constant growth in turnover (+30%) and employees (+18%) in the last 5 years.
8 production sites (Italy, Romania, China, Tunisia) for designing and building molds
Warehouses in North America and Central Europe.
over 100 injection presses with tonnage from 30 to 1500 tons
18 thermoforming machines
Cleanrooms for molding and assembly
R&D and Marketing & Sales offices in Italy and China.
Certifications awarded: ISO 9001, 18001, 14001
Certifications recently completed: ISO 13485, IATF 14986

History
Plaxtiglass was founded in 1958 as a private company, whose core business was the production of plastic articles using thermoforming.
In 1990, Plaxtiglass acquired Due Erre International, another leading company in the vacuum thermoforming sector. In 1995 the renamed Plax Group also acquired full control of Askerz. In 2006, Plax Group acquired another leading company in its sector, Rodan, expanding its range of thermoformed products and acquiring high frequency welding technology.
Lampia was founded in 1961 and its core business is the production of molds and the related production of plastic articles using injection molding.
In 2006, Lampia and its subsidiary Lampia Rom (headquarters in Romania) were acquired by Plax Group.
In 2007, Plax Group founded the third company in the injection molding sector, Wanox, located in Suzhou (China), thus taking the group's production to Asia.
In 2008, Plax Group founded Protolampia, which operates in the field of rapid prototyping. This last company has allowed the group to complete its range of services, allowing us to accompany our customers from the design to the final production of the product.
In 2017, Plax group acquired Meccanica GM, a company specialized in injection molding for the automotive sector. The acquisition of Meccanica GM provides PLAX Group with additional factories in Italy (Loreto) and Tunisia.