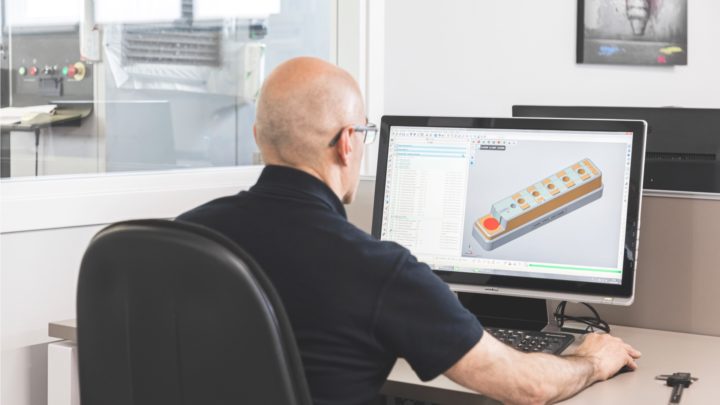 Metal replacement
The term "Metal Replacement" means the replacement of metal alloys with high-performance technopolymers. Today, this is more relevant than ever and Plax group is perfectly in tune with sector innovations.
Metal replacement
Plastic materials are a valid alternative to "traditional" materials and have some certain benefits.
Thermoplastics technology has achieved remarkable results in terms of mechanical performance in recent years, optimising the lightness, strength, cost and durability of products that are traditionally made of metal alloys.
The Plax Metal Replacement service
The expertise of the Plax Group, the result of years of experience and in-depth knowledge of the performance, morphology and behaviour of Thermoplastic Polymers, right from the development of production processes, has allowed us to reach our current technical level.
Metal Replacement (the substitution of metals with technopolymers) involves various sectors: from the mechanical, electrical and electronic sectors to transport, the food industry, the medical sector, from industrial machines to household appliances, from hydraulics to pneumatics.

The disadvantages of using metals:
There are various negative factors involved in the use of metal alloys:
Huge cost;
High density;
Easily corroded by exposure to external agents or acids;
Impossible to colour, remedied by using a matt finish;
Expensive post-processing;
Design and configuration limits;
High energy consumption during processing.
The advantages of using high performance polymers:
Why has the Plax group decided to use high performance polymers? Simple: because they combine the positive aspects of metal - mechanical ductility - with the great benefits of polymers: fusion integration, corrosion resistance and yet other benefits in terms of performance and aesthetics.
Performance advantages of Metal Replacement:
Improved tribology;
Reduction of the total weight of the product;
Resistance to corrosion and chemical agents;
Noise reduction.
Aesthetic benefits of Metal Replacement:
Metal replacement is much more interesting than metal, in that it offers endless possibilities for colouring and colour combinations.
It also lends itself more to ergonomic design.
Ultimately, why opt for Metal Replacement?
To summarise, there are a great number of benefits of metal replacement:
Reduced weight;
Excellent sliding properties;
Vibration and noise damping
Electrical insulation or modular conductivity;
Good chemical and corrosion resistance;
Great freedom of design and configuration;
Low production costs;
Permeability to electromagnetic waves;
Thermal insulation;
Option of specific formulations and modifications for application;
Reduction of time-to-market.