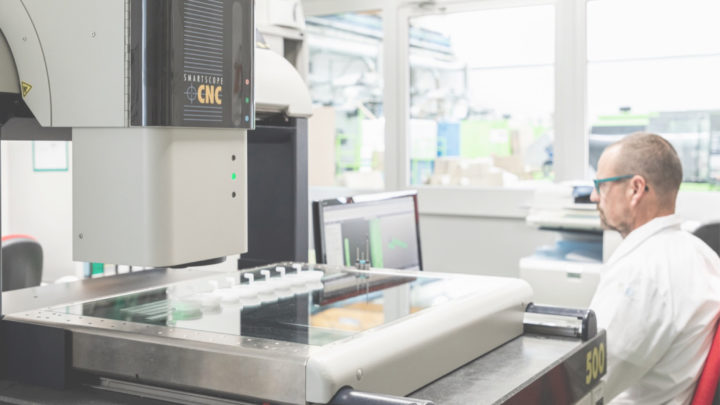 Quality and certification policy
QUALITY, ENVIRONMENT AND SAFETY POLICY
The quality, the environment and safety policy, as well as the related key points and objectives, are established by the Directorate General with the involvement of the managers of the various departments and are brought to the attention of all our staff.
QUALITY POLICY
Plax Srl has always been very attentive to its customers' expectations, as well as to the issues of environmental safety and protection.
The Company is committed to pursuing its long-established Quality Policy to ensure continuous improvement in relation to the following standards:
UNI EN ISO 9001:2015
UNI EN 13485:2016
IATF 16949:2016
The prerequisite for the continuous improvement of the effectiveness of the Quality Management System is the commitment of the whole company to the pursuit of the following:
Quality Management System: support the function of Quality Assurance, with the involvement of the entire workforce to ensure the maintenance and continuous improvement of the company quality system.
Staff: establish profiles, essential tasks and work instructions, motivating and engaging the workforce towards the achievement of the set objectives.
Resources: make available to the company the resources necessary to achieve the objectives, taking care that all the staff are able to perform their tasks in the best possible conditions.
Analysis tools: monitor performance continuously and define indicators of quality and efficiency, which will provide the necessary basis for the identification of concrete and measurable objectives of continuous improvement.
Research & Development: design, industrialize and produce articles that satisfy customer demands, in compliance with the regulations in force and safety and the environmental standards.
Flexibility: configure the production processes to adapt own objectives and own facilities according to the demands of the market.
Credibility: design a reliable planning system, in such a way that commitments towards customers are made on the basis of the real availability of company resources.
Suppliers: encourage a collaborative relationship with suppliers, aimed at the continuous improvement of quality.
Customers: provide customers with technical support to best meet their needs.
Compliance with the regulated requirements: meet the requirements regulated by laws or standards on the development and production of all company products.