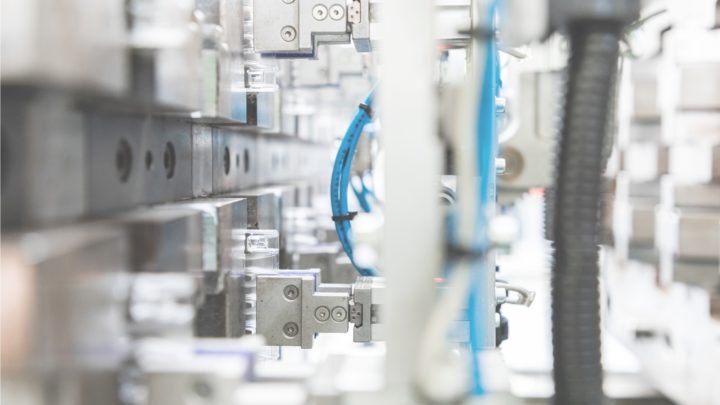 Injection molding
The Plax Group brings your ideas to life. A complete service that supports all stages of the production process and transforms ideas into finished products.
When to use injection molding technology
Injection molding technology proves to be the ideal solution for high volume production.
This production process is typically used in mass production processes where the same part is printed several times in succession. The price per unit, during injection molding, is extremely low and the setup frequency decreases as the volume increases.
Available to every customer with co-design
In order to conceive the most effective solution for our customers, the Plax Group method foresees the conception of a draft in co-design with the customer. As a reliable and recognized partner, Plax Group is involved right from the preliminary design phases of new products made using injection molding.
Collaboration with the customer's Development Department is facilitated by the use of advanced software that enable the effective and rapid exchange of data, with the aim of reducing continuously the time-to-market. The product, developed in co-design, is subsequently industrialized after having identified the most technologically appropriate solution from both an economic and technical point of view.

Plastic injection mold design
The injection molds made by Plax Group satisfy the demands of production of technical and cosmetic articles. Plax injection molds are designed using 3D CAD systems with the support of finite element simulation software.
Although this technology is normally used for the production of large quantities, Plax group can also produce pilot injection molds for small series in both steel and aluminium alloy.
Efficient tooling departments for plastic injection molding
The Plax tooling departments are located in Cornate d'Adda (Italy) and Arad (Romania). As a global partner for its customers, Plax Group understands the importance of expanding its outsourcing business towards Eastern Europe and Asia, occupying a position in the market that allows it to face the challenges of an increasingly vast and competitive sector.
Tooling departments equipped with the most suitable production resources and the vast technical know-how of the Plax staff guarantee the rapid supply of a series of molds for injection molding, even for phased projects, ensuring maximum product safety and high quality.