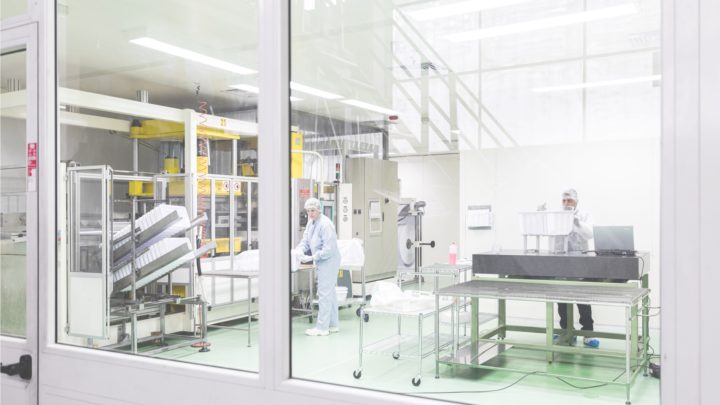 Medical silicone molding
The services offered by the Plax group also include the molding of medical silicone, so-called because used by the medical industry.
Medical silicone molding
This is the preferred technology for the production of medical items, thanks to its physical and chemical characteristics.
Chemical stability is combined with resistance to both low and high temperatures, from -40C ° to + 250C °. Since liquid silicone is a thermosetting polymer, once molded it can no longer be melted, unlike thermoplastics.
Production and molding of medical liquid silicone
The molding of bi-component medical liquid silicone (LSR - Liquid Silicone Rubber) requires additional equipment to the standard injection presses for mixing the two basic components, namely a crosslinking agent and a catalyst, monitored through an electronic unit controlling the mixing and temperature parameters.
Medical silicone can be used in the relative applications after high temperature post-curing treatments, which serve to eliminate any volatile substances that may be present and also improve the mechanical characteristics of the product.
Medical silicone can be either colourless or produced in a wide range of colours. Medical liquid silicone has excellent resistance to atmospheric agents and good electrical properties, making itself a valid alternative to the classic thermoplastic rubbers.